I made this LO a long time ago, but I thought of it because it seems the sun still isn't shining here in Belgium.
I'd better be muffled like this little one...
They call it: 'summer vacation' yeah right *sigh*
So this picture shows a little fellow warmly coverd and so fragile !
Meanwhile, you know how to get this freebie: click on the template and start downloading !!
I hope this gives you all some warmth !

CT Faft:

UPDATE:
Here's one from Steph. Thank you very much! You did a great job !


And here's one from
Bouille
. She made it for a challenge C&S of
Mimilou
! Super, isn't it?!
Matilde
also takes part in the same challenge - this is her cute LO:
z' amoureux! by Belissa - isn't this one just adorable?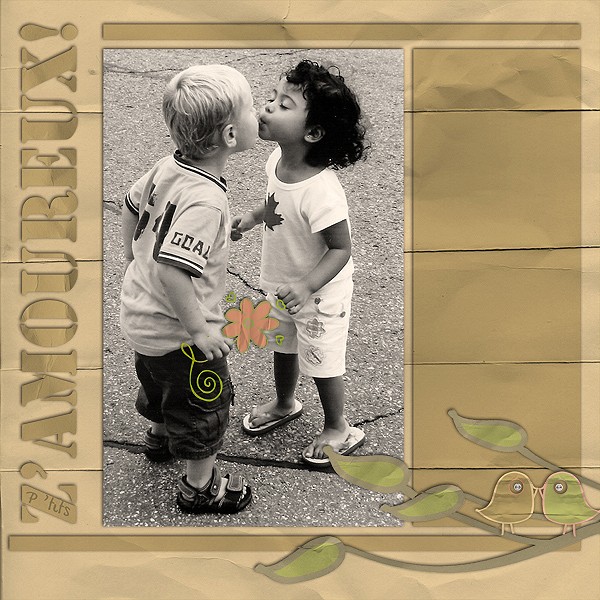 Valérie
made this one :(
By
Alnimema:
By
Poupske
:
By
Gaell'creation
:
By
Nesssscrapouille
:
By
Veer
: